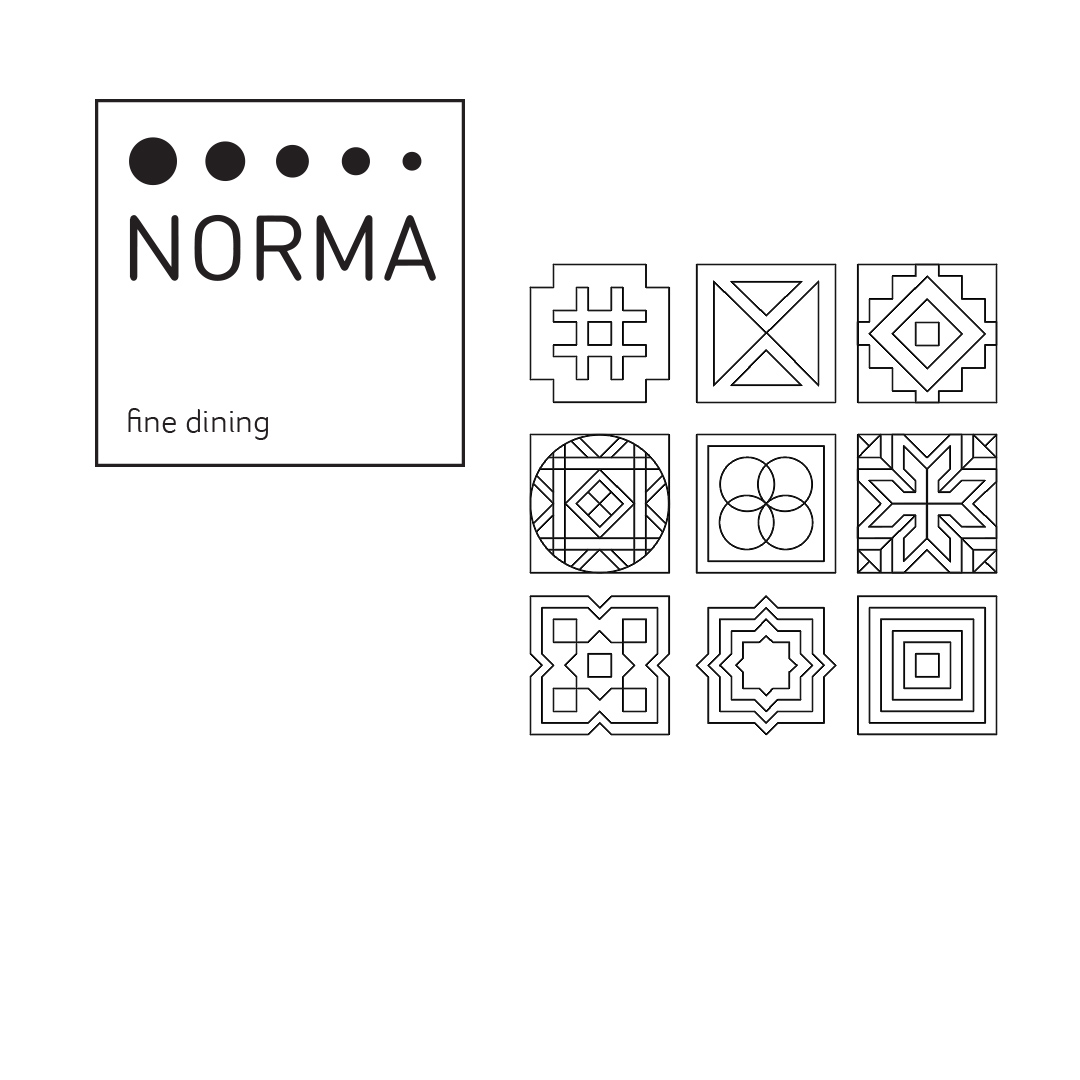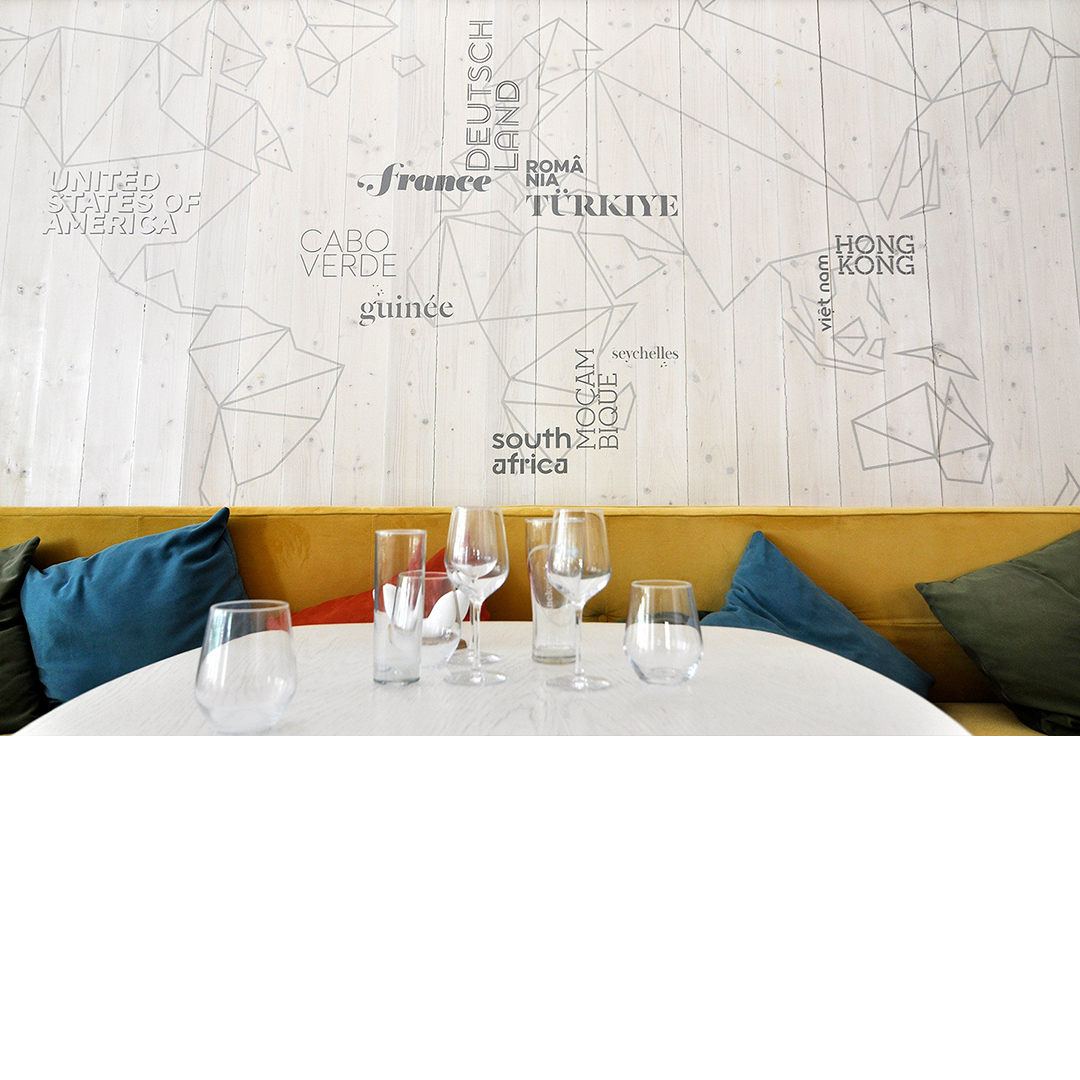 Identity for a fine dining restaurant in Bucharest (now unfortunately closed) designed on the idea of "setting the norm, the standard in fine dining". The identity played with a minimal logo and a counterbalancing set of graphic modules inspired from the traditional patterns of the countries where the African chef has lived or traveled.
In order to link the identity and the interior design I also painted a typographic map on a 5x2m wood panel placed in the main hall of the restaurant.
I kind of miss the chocolate soufflé.